A business loan is a financial instrument to bridge the gap between your business' growth and capital needs. This can aid in bolstering working capital, funding upgrades investment or assisting with business expansion.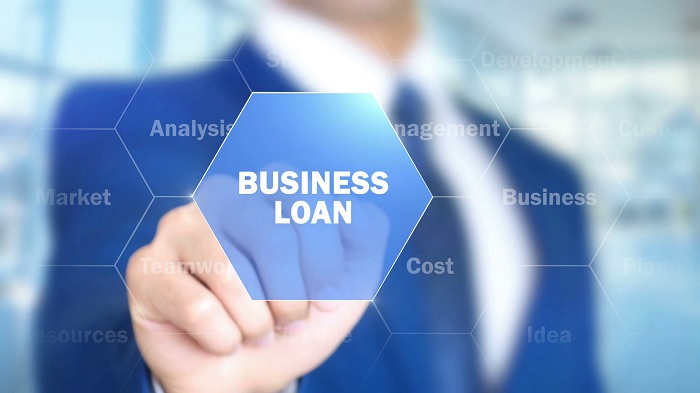 With modern lending advancements, business loans for self-employed individuals have changed significantly. For one, you now enjoy its convenient application process, so you can apply from anywhere without much hassle.
Next, these loans are readily available due to their unsecured nature with minimum documentation. Even with strict eligibility, there is minimal documentation required when availing a business loan for self-employed individuals.
Why Self-Employed Individuals Should Consider Availing a Business Loan
For a deeper breakdown of the key features of a business loan for self-employed persons, read on.
Collateral-Free Funding Keeps Asset Secure
Collateral is a security you must pledge when availing secured loans. It can be any valuable asset that can be seized by the lender in the case of a failed repayment. 
While pledging collateral may provide the benefit of lower interest rates on loans, this can also prove to be a high-risk option for a self-employed individual. This is because, in the event of any missed payment, the lender may seize the asset.
Fortunately, many lenders allow collateral-free financing on business loans for the self-employed. With an unsecured business loan for self-employed individuals, there is no risk of losing the asset.
Lenders rely on credit score and credit history to assess your credibility as a borrower when you opt for the unsecured option. However, ensure to maintain a good credit score for easy and hassle-free loan approval.
Online Application Saves Time
Applying for a business loan for self-employed persons takes just a few minutes, thanks to the simplified online process. You can complete your application process anywhere on the lender's website or via mobile application. 
Once you choose a suitable lender, all you have to do is check for your loan eligibility. After this, fill in your details and wait for the approval. After you get a green signal from the lender, submit the relevant documentation and get the required funds credited to your account after the loan sanctioning.
Furthermore, you can choose a suitable repayment mode and clear your loan without overburdening your business finances. This is precisely how applying online for a loan can save you time and energy, as there is no need to wait in long queues to complete your application form.
Flexible Repayment Options are Available
When you apply for a business loan, lenders provide you with a variety of repayment options. This repayment flexibility allows you to decide the frequency of your EMI. If required, you can even opt for a flexi business loan for lower EMIs.
A flexi business loan allows you to pay interest on only the used loan amount. When you apply for a regular business loan, you pay interest on the total borrowed amount. As a result, you end up paying higher EMIs. On the other hand, with a flexi business loan, lenders only charge interest on the amount that you withdraw from your loan.
Lenient Requirements Ensure Expedited Service
For a self-employed professional, time is money, so any business loan disbursing funds quickly without much hassle is always preferred. Hence, self-employed professionals prefer lenders who can provide the required funding in the shortest duration.
Such lenders sanction loans with easy-to-meet eligibility criteria and minimal documentation. Make sure you maintain a good credit history so that you can get the loan amount easily. Moreover, many lenders offer a multitude of flexible options on business loans for self-employed individuals.
For example, options like NeoGrowth business loans allow you to repay your loan on a daily, weekly and fortnightly basis. Another option is an MSME loan, which has been specifically customised to match the needs of medium to small businesses. These loans have competitive interest rates with low processing fees and pre-closure charges.
Quick Disbursal of Funding
When operating independently, there are many situations where you may face a shortage of funds and may require them urgently. In such situations, you may even be forced to rely on your savings to provide the necessary assistance.
Considering this scenario, a business loan for the self-employed is the right option, as you can obtain the required funds immediately. Once you select the lender and complete the necessary formalities, your funds are disbursed quickly post approval.
Moreover, with an online business loan application, you get approval on your business loan with ease. After you submit your application and documents, the loan amount is credited to your bank account in less than three days.
However, this timeline can vary depending on the lender's processing time, loan amount or other formalities. In case you are opting for a NeoGrowth business loan, you can get funds disbursed within hours.
Another advantage of these loans is you can easily track your application process on the lender's website and check the status of your business loan.
In conclusion, whatever your business requirements are, you can apply for a quick and hassle-free business loan online with minimum documentation. Remember that all lenders have different eligibility criteria, especially if you are applying for an unsecured loan.
Make sure you check all the criteria before applying, be it a Neogrowth business loan or another type of credit. Also, compare various options before zeroing in on a specific lender. This not only helps you minimise the overall borrowing costs but can also provide additional benefits.