How can you perform memory SD card recovery if you imprudently formatted it? Means अगर आपसे गलती से phone memory card format हो जाये तो उसका remove हुआ data recover कैसे करोगे। बहुत बुरी बात होती है जब आप या आपका कोई family member आपके personal SD card का data photo, images, videos, songs and other important data delete कर दे और आपके पास उसका कोई backup ना हों Don't worry आज मैं आपको एक ऐसे free software के बारे में बता रहा हूँ जिससे आप only 3 - 5 step follow कर के किसी भी memory card का formatted data recover कर सकते हों।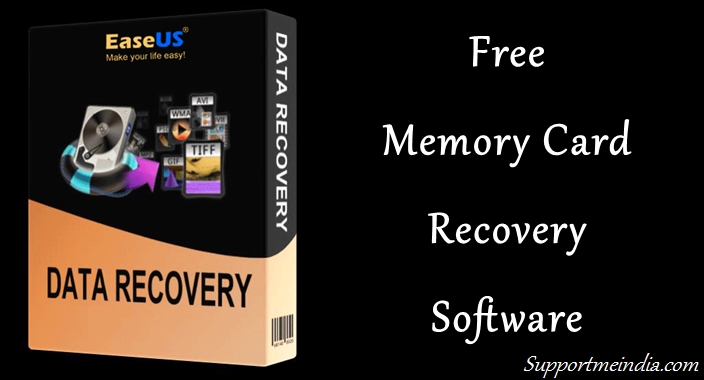 Actually, बहुत बार हम mobile camera से लिए गये photos etc. को computer में transfer करने से पहले ही गलती से remove कर देते हैं हम data recover कर सकते हैं but some peoples को इसके बारे में information नहीं होती है और वो अपना important data lose कर देता हैं।
Internet पर unlimited software है जिनकी help से आप अपना personal data recover कर सकते हों but इनकी processing long होती है जिसे हर कोई नहीं समझ सकता ऐसे में अगर आपको ऐसा software मिल जाये जिससे आप 2 - 3 step में अपना memory card data recover कर सको तो आप बिल्कुल सही post पढ़ रहे हों  यहाँ बताया गया software easy steps से data recover कर सकते हों साथ ही ये software बिल्कुल free हैं।
In cases, एक most important question है की आप इससे कौन से memory card का data और क्या क्या recover कर सकते हों So यहाँ मैं आपको इसके बारे में कुछ points बता रहा हूँ।
A memory card or flash memory card is a solid-state electronic flash memory data storage device used in digital cameras.
handheld and mobile computers.
Cell phones storage.
Mobile Free storage.
Android and all other version internal storage.
Videos, images, music and other memory card files.
External and internal deleted files.
All types of memory cards from Samsung, Integral, Sandisk, Kingston, PNY, Panasonic, Lexar, Verbatim, Sony, Fujifilm etc.
I mean ye software लगभग all type के phone memory card support करता हैं like SD card, SDHC card, SDXC card and all other.
How to Recover Phone Memory Card Formatted Data With Free Software
First आप EaseUS से Free memory card recovery software download करें जो आपको free and easy steps के साथ free memory card format recovery service देता हों।
Step 1:
सबसे पहले आप EaseUS Data Recovery Wizard software को download कर install करें open करें उसके बाद आपको जिस type की file recover करनी हैं उस पर Select करें Next पर click करें।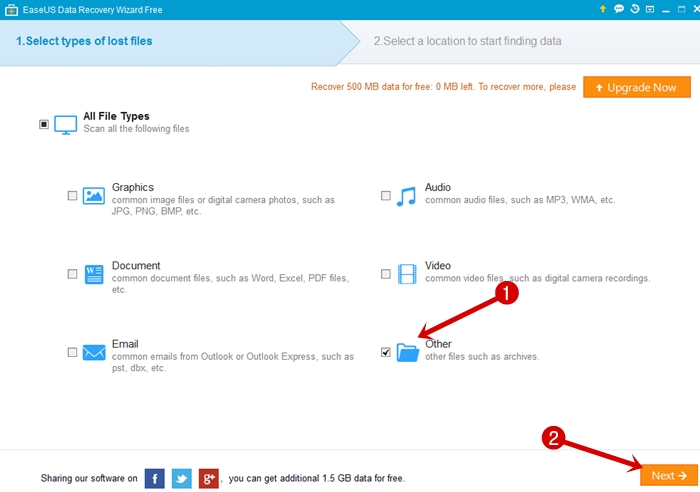 Step 2:
Now आपको जिस files का lost data recover करना है उस पर Select कर के Scan पर click करें।
Step 3:
After scan, scanning के बाद all recoverable files का preview show होगा उसमे से आपको उस file को select करना हैं जिसे आप recover करना चाहते हों उसके बाद Recover पर click करें।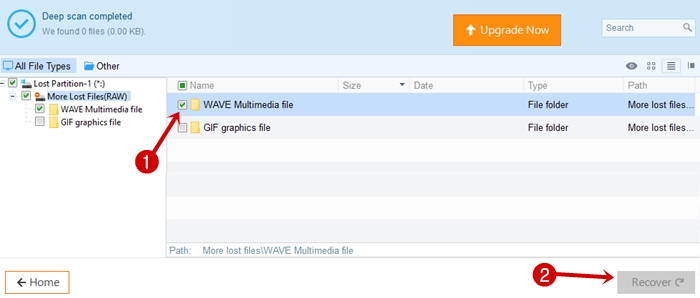 आपके recover button पर click करते ही recovering process start हो जायेगी इसे complete होने में कुछ minutes का time लगेगा कितना time लगेगा ये आपकी losted files के size पर depend होता हैं।
Finally, अगर आपको ये post पसंद ए तो इसे social media पर अपने सभी friends के साथ share जरूर करें ताकि आपकी वजह से किसी और का भी delete हुआ data recover हों जाये।
साथ ही आप हमारे blog को subscribe करें जिससे आपको हमारी latest update के बारे में notification प्राप्त हो जाये।