Do you have to write an essay on any topic and you do not feel like writing or typing, then here we have brought a website for you which can make your work easier. Yes, Essay Typer is a website that helps you to write essay on any topic. You do not need to type even one word to write an essay with the help of this website. All you need to do is write the title of your essay.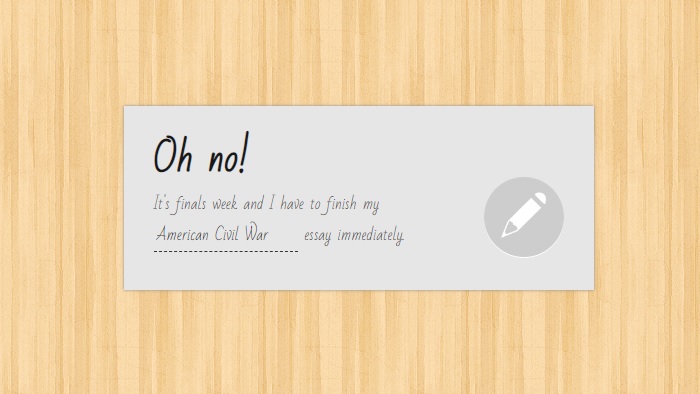 Nowadays a lot of essay writing competition is being organized in schools and colleges. Students are asked to write essays on various topics. If you have also participated in the essay competition in your school and you have to prepare an essay on any topic then the EssayTyper website can be useful for you.
It takes you about 1 hour to write an essay but essay typer can write any of your essay in minutes. If you are also looking for a similar method, then let us tell you about this website, what is essay typer and how does it work?
What is Essay Typer?
EssayTyper com is one such site that provides virtual essay writing services. After opening this website you will see a word-style webpage with which you can plug in and write essay on any topic. The funny thing about this website is that you will not need to write anything to write an essay with its help.
All you have to do is type the title of the topic on which you want to write the essay. After that, as soon as you press any button on your keyboard, the words will magically be typed.
This website can prove to be very useful for those students who do not like to write essays. There are many tools and services available to such students today that help modern students. Essay Typer is one of them. With the help of which you can create an essay on any topic in a few minutes. Also the essay written on the essay website can be copied very easily.
Can I Copy Essay from EssayTyper?
The Essay website does not allow you to copy essays. According to EssayTyper he uses a patented combination of magic and Wikipedia to help you write essays. So do not try to use its content legally as this website uses the patent combination of Wikipedia and copying any content of Wikipedia is tantamount to plagiarism.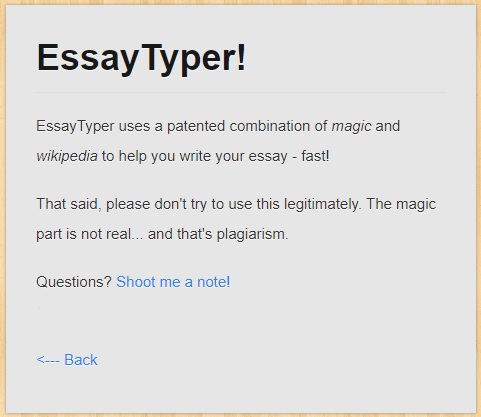 Essaytyper website aims to provide learning material to the students to help them in completing their school tasks. If you are a student then you can use this website. If you want to write an essay for a website or blog, you should not legally publish the essay on your website.
This website copies content from different websites. For this reason, it does not allow you to copy text. This saves you the trouble caused by using plagiarized content.
How to Use EssayTyper Website to Write an Essay
Now you know that, copying essay from essaytyper website is not valid but still you want to know how to use essaytyper website to write essay, then let's know.
Step 1:
After opening the Essaytyper website, you will see a word-writing webpage.
All you have to do is type the title or topic of your essay in this word-type webpage and click on the pencil icon.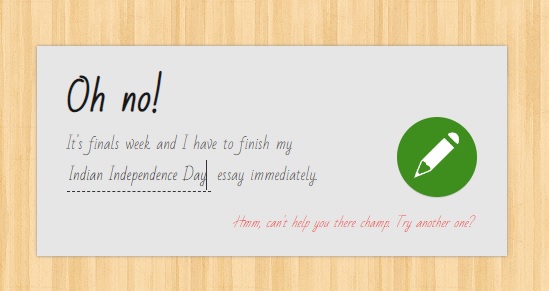 After this you will be redirected to a word-type online document.
Using topics, magic codes, Wikipedia, and other online sources, Essay Typer will use keywords to gain insight into your essay.
Here you have to type any key on your keyboard. As soon as you press any key on your keyboard, the essay related to your topic and title will start writing automatically.
In this way you can write essay on any topic using essay typer.
Conclusion,
If you have less time and you have to write essay on any topic then essaytyper can help you to write essay fast. Essayist if you are a student who gets a lot of assignments. com can be useful for you as this website can type more essay in less time.
However, from here you cannot use an essay legally. But with its help you can learn to write essay on any topic.
Also Read:
We hope that you have liked the information of this article, if yes, then do share it with your friends on social media.