Waiting for results is a very anxious and ambivalent experience for all aspirants, regardless of what exam it is. The declaration of the result of the UPSC Geo-Scientist Exam has created a buzz among students and aspirants who have been eagerly waiting for their Sarkari Result 2023.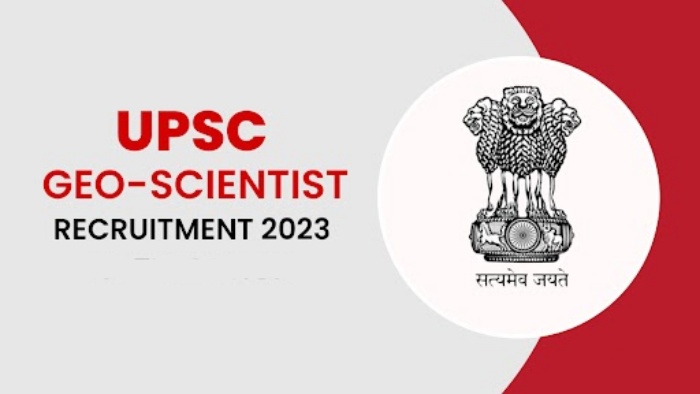 The exam is one of the most crucial and sought-after exams in the government sector, attracting thousands of candidates every year. The results are a significant milestone for those who have appeared for the exam and an essential factor in their career planning.
UPSC Declares Results for Geo-Scientist Exam
Structure of Examination:
The written test for the UPSC Geo-Scientist Exam is the first step, and the interview stage is the second. Three papers make up the written exam: General English, Geology Paper-I, and Geology Paper II. Candidates that perform well on the written test are invited for an interview, which is the last stage of the selection process.
The purpose of the interview is to evaluate the candidate's qualifications for the position of Geo Scientist in terms of knowledge, skills, and appropriateness.
It's important to note that the UPSC is a highly prestigious organization, and it follows a strict protocol when it comes to conducting exams and announcing results. The announcement has come as a relief to many candidates who were waiting for their results to plan their future steps.
The Reaction of Candidates:
As the exam results have rolled out, it is evident that the performance of the candidates has been a mixed bag. While some are jubilant with their scores, others are disheartened by their results. It is natural to feel a range of emotions in such a scenario and it is important to acknowledge them.
However, what sets successful candidates apart is their ability to look beyond the present and work towards improving their performance in the future.
This is where the optimistic outlook of some candidates comes into play. They understand that their results are not a reflection of their true potential and are eagerly waiting for the notification of the next exam.
Such candidates are willing to put in the extra effort and dedication required to improve their scores. They are determined to learn from their mistakes and work on their weaknesses. It is this mindset that sets them apart and helps them achieve their goals.
Conclusion:
Thus, we can say that the UPSC Geo-Scientist Exam has brought good news for many candidates. The results are an indicator of the candidate's hard work, dedication, and determination towards their goals.
But is it also important to remember for all the aspirants who couldn't clear this exam that even if they did not make it through this time, it's all right?
They shouldn't be harsh on themselves as this is not the end of the universe. Just because you couldn't clear one exam doesn't mean that you are not capable of it. Next time, you can take the help of Digivill to pass the exam.
It only implies that maybe you should work a tad bit harder or reconsider what you have planned for yourself in accordance with your interests and also your passion.
You should always keep trying and giving your best in whatever, you do in your life. We wish you the best in your life. Keep growing, keep thriving and keep learning!