Selecting the perfect domain name can be a challenging task. Fortunately, domain name generators are invaluable tools that can help spark creativity and provide a wealth of available options.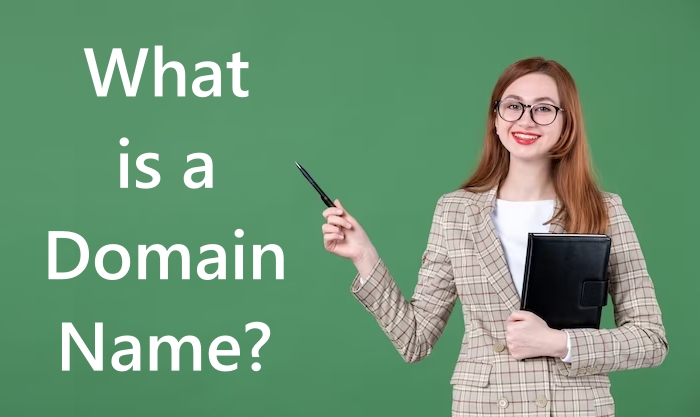 In this article, we will explore some of the best domain name generators available, offering a range of features and functionalities to assist you in finding the ideal domain name for your website.
What is a Domain Name?
A domain name is a unique address that identifies a website on the internet. It is the name that users type into their web browsers to access a specific website. A domain name consists of two main components: the actual name or words chosen by the website owner and a domain extension or top-level domain (TLD) that indicates the type or category of the website.
For example, in the domain name "example.com," "example" is the chosen name or words, and ".com" is the TLD. Common TLDs include ".com" (commercial), ".org" (organization), ".net" (network), and country-specific TLDs like ".uk" (United Kingdom) or ".au" (Australia).
Did you know?
Until 1995, domain names were freely available. At that time, only a phone call to register the domain name was enough.
Google.com gets 88.4 billion monthly visits, while YouTube receives 78.4 billion, according to Statista.
7 Best Domain Name Generators – Generate Unique Domain Names
NameMesh is a versatile domain name generator that combines keywords, suffixes, prefixes, and synonyms to generate unique and memorable domain name suggestions. It offers various categories such as Common, SEO, Fun, Short, and Extra to cater to different needs. With NameMesh, you can filter results based on domain availability and even check for social media handle availability simultaneously.
Lean Domain Search specializes in generating domain names by combining your keyword with various popular words and phrases. It quickly generates a list of available domain names and provides you with the option to save your favorites for later review. This tool is particularly useful for finding domain names that start or end with your desired keyword.
Nameboy is a user-friendly domain name generator that helps you find catchy and unique domain names. By entering your primary keyword and secondary keyword (optional), Nameboy generates a list of domain name suggestions. It also indicates the availability of each suggestion, making it easy to see which names are ready for registration.
Bust a Name is a powerful domain name generator that allows you to combine keywords, add prefixes or suffixes, and make use of advanced search options. You can specify word limits, choose to include hyphens or rhymes, and even exclude certain words or characters. This flexibility enables you to generate tailored domain name suggestions that match your specific criteria.
Domain Wheel is a creative domain name generator that provides a visual interface to inspire your domain name search. Simply enter your keyword, and the tool generates a range of available domain name suggestions. It also offers alternate TLD suggestions and allows you to save your favorite ideas for future reference.
Panabee is a fun and intuitive domain name generator that combines keywords and checks for domain name availability across various TLDs. It also provides related terms, domain variations, and app name suggestions. Panabee offers a sleek interface, making it easy to use and navigate.
If you're starting an e-commerce business, the Shopify Business Name Generator is an excellent choice. In addition to suggesting domain names, it helps generate business names and logo designs. You can specify keywords related to your niche, and the tool will generate a list of creative and relevant options to choose from.
Are you done with finding the domain name for your website? Now, it is time to buy it or register it. You can buy domain name from MonoVM, as it provides comprehensive theft protection, highly competitive prices, and all-the-time support. Some other domain name services offered by MonoVM are domain renewal, domain promotion, domain transfer, and domain backorder.
Conclusion
Selecting an effective domain name is crucial for establishing your online presence. The domain name generators mentioned in this article offer a wide array of features and functionalities to assist you in finding the perfect domain name.
Whether you need keyword-based suggestions, advanced search options, visual inspiration, or e-commerce-specific ideas, these tools can help you discover unique and memorable domain names that align with your brand. Experiment with different domain name generators, explore the options they present and find the domain name that truly represents your online identity.