Hindi bhasha duniya me sabse jyada boli jane wali languages me se ek hai. World me jitni bhi bhasha hai unme se bahut si bhasha Sanskrit bhasha se bani hai jise sabhi bhashao ka grand daddy kaha jata hai. Hindi bhi isi me se bani hai lekin ye sabse alag bhasha hai. Aayiye iske bare me aapko kuch amazing bate, facts bta raha hu. Jinke bare me shayad aap nahi jante honge.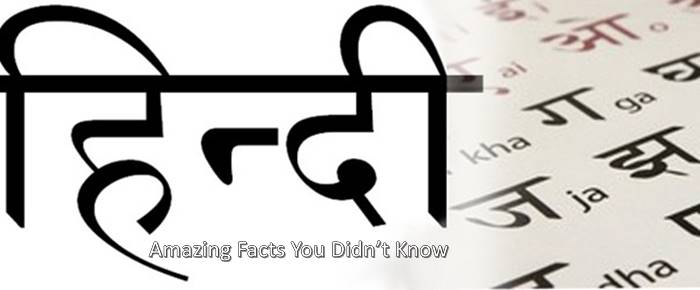 Wese to india me bhi bahut sari bhasha boli jati hai magar hindi india ki official language hai or yaha sabse jyada yahi bhasha istemal hoti hai. Hum sab apne desh ki bhasha se pyar karte hai to kyo nahi iske bare me kuch rochak तथ्य (facts) jan li jaye.
Support Me Hindi & Ab Blogging Sikhiye Hindi Me
Hindi Ke Bare Me 10 Amazing Facts Aapko Pata Honi Chahiye
Fact 1: Hindi is also spoken in mauritius, fiji, suriname, guyana, trinidad & tobago and nepal.
Hindi: हिंदी मॉरीशस, फिजी, सूरीनाम, गुयाना, त्रिनिदाद एवं टोबैगो और नेपाल में भी बोली जाती है।
Fact 2: The constituent assembly adopted hindi as the official language of the union on 14 september 1949.The day is now celebrated as hindi day.
Hindi: हिन्दी को विधानसभा में 14 सितंबर 1949 के दिन पर संघ की राजभाषा के रूप में अपनाया और अब इसी दिन को हिंदी दिवस के रूप में मनाया जाता है।
Fact 3: In the year 1881, behar replaced urdu with hindi as its sole official state language and thus became the first state of india to adopt hindi.
Hindi: साल 1881 में, बिहार ने एकमात्र राजकीय भाषा के रूप में हिंदी के साथ उर्दू को जगह दी और इस प्रकार बिहार हिंदी को अपनाने वाला भारत का पहला राज्य बन गया।
Fact 4: Hindi became the official language of india 1965.
Hindi: हिंदी 1965 में भारत की आधिकारिक भाषा बन गई।
Fact 5: Hindi is one of the seven languages that can be used to make web addresses.
Hindi: हिन्दी वेब पतों को बनाने के लिए इस्तेमाल कि जाने वाली सात भाषाओं में से एक है।
Fact 6: Hindi got its name from the persian word "hind", meaning "Land of the indus river".
Hindi: हिंदी नाम फारसी शब्द "हिन्द" से लिया गया है, जिसका अर्थ है 'सिंधु नदी की भूमि"।
Fact 7: Spoken by almost 500 million people worldwide, Hindi is one of the most spoken language.
Hindi: हिन्दी दुनिया भर में लगभग 500 मिलियन लोगों द्वारा सर्वाधिक बोली जाने वाली भाषाओ में से एक है।
Fact 8: Prem sagar meaning "ocean of love", by lallu lal was published in 1805 & tells the deeds of lord krishna. It's considered to be the first published book in hindi.
Hindi: प्रेम सागर , जिसका अर्थ है "प्यार का सागर ", लल्लू लाल द्वारा 1805 में प्रकाशित इस पुस्तक में भगवान कृष्ण के कामों में बताया गया था। यह हिन्दी में सबे पहली प्रकाशित पुस्तक माना जाती है।
Fact 9: Hindi typewriters came to markets in the 1930s.
Hindi: हिन्दी टाइपराइटर 1930 के दशक में बाजार में आया था।
Fact 10: Hindi script is phonetic meaning unlike english. It's pronounced the way, it's written.
Hindi: हिन्दी लिपि में अंग्रेजी के विपरीत ध्वन्यात्मक अर्थ होता है। यह जिस तरह से स्पष्ट है, लिखा होता है।
Finally, Dil se kahunga mai hindi bolta hu or mujhe is par garv hai. I love my india and my hindi language. Hindi humari ratra bhasha hai or hum iska samman karte hai. Kya aapko ye hindi facts pasand aaye comment me jarur btaye.
I  hope aapko is post me hindi ke bare me rochak, amazing facts तथ्य  pata chale honge so plz is post ko apne friends ke sath bhi jarur share kare.