You are reading this article, it means you have already created your blog, and if not then you can create your blog by following this article, How to Start a Blog in 2023.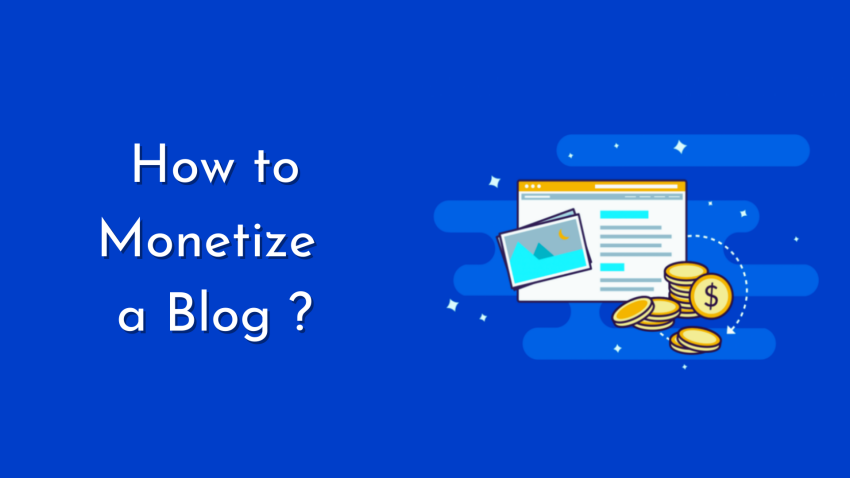 In this article, we will only talk about the ways to monetize a blog and you will get the answers to all the questions related to monetizing a blog.
As here are some questions,
How to Monetize a Blog?
Best ways to Monetize a Blog
Proven & Profitable ways to Earn Money through a Blog
We know that hundreds of dollars are needed to run a website, because you have to pay every month for its hosting, design, plugins and other services.
So you want to monetize your blog so that you can earn something from it or there may be some other reasons.
Advertisement
Affiliate Marketing
Sell Ad Space
Sell eBooks
Offer Online Courses
Offer Services
Offer a Paid Membership
Start Freelancing
Sponsored Posts
Get Paid for Reviews
Accept Donation
Let us tell you about all these in detail,
How to Monetize a Blog in 2023 - 12 Proven & Profitable Ways
There are many ways to earn money from blog, but here we will tell you about only those methods which are really good and which are used by most of the bloggers.
By using these methods, you can earn thousands of dollars every month from your blog.
1. Advertisement
Advertising means you can earn money by showing ads on your blog. For this, you don't need to do much, you will find many ad network company that provides you thousands of different types of ads.
You have to join these companies and put the ad code received from them in your blog, ads will start appearing on your blog.
Although there are many ad network companies here, but Adsense and Media.net are the most popular and most websites use them.
This method is best for beginners as it does not require specific knowledge to get started but for the rest you need to learn.
2. Affiliate Marketing
writing continue…