Seems like you're in desperate need of a vacation, but, problems like uncomfortable waiting areas, expensive tickets, costly dinners, and sky-high fuel prices stand in the way. Don't worry! Travel credit cards have got you covered.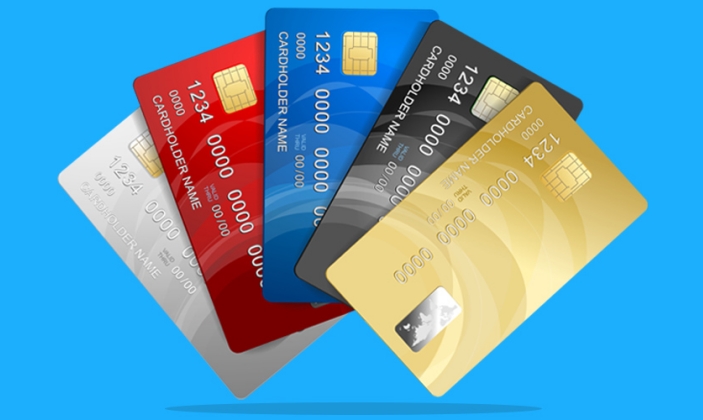 You can explore an array of the best credit cards offering you best-in-class travel experiences one can find. Right from lounge access and free golf rounds to complimentary insurance and EMI options, these credit cards can make your next trip one worthy to remember. 
Here are a few credit cards that can turn your travels into an experience of a lifetime.
Axis Vistara Signature Credit Card
This card is a collaboration between Axis Bank Limited and the airline brand, Vistara. If travelling is your true calling, this can be the best travel credit card for you. You can tap into special Vistara privileges, Axis Bank welcome privileges, and get the chance to win four premium economy tickets upon crossing milestone spends. 
Here are its travel-centric features.
Enjoy a grand welcome with a complimentary premium economy ticket
Get an economy class ticket voucher on annual membership renewals
Win free Club Vistara Silver Membership and enjoy privileges like priority check-ins and additional baggage allowance
Collect 4 Club Vistara points with every ₹200 purchase made with this credit card
Complimentary lounge access at select airports across India
Get a 25% discount up to ₹800 at partner restaurants
Utilise up to 3 free gold rounds at some of the most picturesque golf courses
Protect your finances with insurance benefits like a protection cover up to ₹1 Lakh, loss of travel documents, loss of check-in baggage, and check-in baggage delays
Convert your purchase above ₹2,500 into EMIs to ease repayments
MakeMyTrip ICICI Bank Signature Credit Card
MakeMyTrip, one of India's leading travel booking companies, has partnered with ICICI Bank to offer you the MakeMyTrip ICICI Bank Signature Credit Card. This card can satiate your travel and exploration needs with competitive airfares, exclusive discounts, and value-added services. You can enjoy benefits like joining bonuses, reward points, complimentary memberships, and so much more.
So, what does this card offer you?
₹1,500 MakeMyTrip Cash as an onboarding privilege
MakeMyTrip vouchers worth ₹2,500*
complimentary MMTBLACK membership
Up to ₹15% discount at partner hotels
Hotel privileges like early check-ins, free room upgrades, discounts on spas, and more
Holiday vouchers up to ₹20,000
Access to MMTBLACK Fest
Free meals at airports, free seat selection, and discounts on airport transfers
IRCTC SBI Card Premier
The IRCTC SBI Card Premier is a collaboration between the Indian Railway Catering and Tourism Corporation and the State Bank of India. This can be the best credit card for you should you prefer to travel via train to your dream destinations. This card can give you access to reward benefits, milestone benefits, free insurance covers, travel offers, and more.
What are the key highlights of this card, you ask? Well, take a look!
Complimentary railway lounge access up to 8 times per year
1% fuel surcharge across all petrol stations in India to support your commute on vacations
1.8% discount on airline ticket booking and 1% on railway ticket bookings
Rail Accident Insurance up to ₹10 Lakhs
Air Accident Insurance up to ₹50 Lakhs
Fraud Liability Insurance up to ₹1 Lakh
2,500 reward points on an annual ₹50,000 travel spend
5,000 reward points on annual travel expenditure worth ₹1 Lakh
3 reward points for every ₹125 spent on dining
1 reward point for every ₹125 spent on non-fuel retail purchases
Up to 10% value back on AC1, AC2, AC3, and AC CC in the form of reward points
Welcoming gift of 1,500 points upon onboarding
Axis Bank Vistara Infinite Credit Card
Vistara has collaborated with another financial institution, Axis Bank, to offer you best-in-class services, cashbacks, and discounts that are ideal for frequent fliers. If you identify as one, this card can be the perfect fit for you. You can tap into unbelievable activation benefits, milestone benefits, and exclusive Vistara benefits through this credit card.
Here's a list of its key benefits.
Get a complimentary business class ticket upon onboarding
Earn a business class ticket voucher for every annual membership renewal
Collect 6 Club Vistara points for every ₹200 spent for purchasing
Tap into exclusive privileges of the Club Vistara Gold membership
Enjoy privileges like priority boarding, priority check-ins, priority baggage handling, and additional baggage allowance
Get complimentary lounge access at select airports across India
Use 6 complimentary rounds of golf in the most beautiful destination in India
Get a 40% discount up to ₹1,000 at the Axis Bank partner restaurants
Get 4 complimentary business class tickets for milestone spends
Protection Cover up to ₹1 Lakh for loss of travel documents, loss of check-in baggage, and delay of check-in baggage
Enjoy 24/7 concierge services on flight bookings, table reservations, exclusive shows and events, gift deliveries, and more
Convert purchase above ₹2,500 into EMIs
HDFC Regalia Credit Card
The HDFC Regalia Credit Card can turn your vacation into an escape filled with luxury and indulgence. Fill your travels with the HDFC Regalia's complimentary perks, reward points, value-added services, milestone benefits, and more. Additionally, you can enjoy the protection of complimentary insurance covers, smart EMI repayments, renewal offers, etc.
So, here are its many travel features.
12 complimentary lounge access turns at domestic and international terminals in India
Up to 6 turns to enjoy lounge access at airports abroad
Up to 10,000 reward points upon spending ₹5 Lakhs in a year
15,000 points upon spending above ₹8 Lakhs in an anniversary year
Collect 4 reward points for every ₹150 spent through the card
Markup of up to 2% on all foreign currency purchases
24/7 concierge services exclusive to Regalia cardholders
1% fuel surcharge waiver at all fuel station across India up to ₹5,000
20% discount on Swiggy Dineout payments made at 20k+ partner restaurants
Waived renewal fee if you spent ₹3 Lakhs and more in the previous year
Convert big-ticket purchases into EMIs
Accidental Air Death Cover up to ₹1 Crore
Emergency Overseas Hospitalisation coverage up to ₹15 Lakhs
Lost Card Liability coverage up to ₹9 Lakhs
After this massive information download, you now must have an idea of which of the aforementioned cards is the best travel credit card for you.
Right from complimentary club memberships and lounge access to thousands of reward points and insurance coverage up to ₹1 Crore, travel credit cards can offer you a lot.
Hence, if you're looking for a financial instrument that can support your wild and extravagant travel dreams, a travel credit card can be your ideal best friend.