International Friendship Day is celebrated on 30 July. This is the day when friends all over the world remember their friendship moments with each other. On this day friends congratulate each other through cards, text messages etc. Everyone has a different way of celebrating International Friendship Day.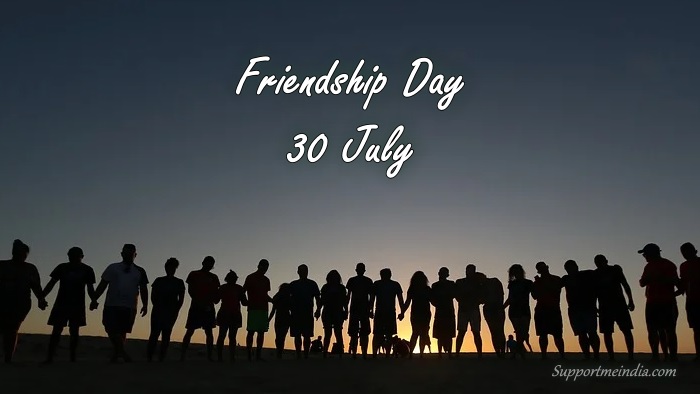 International Friendship Day was established primarily by Hallmark in 1919. Its purpose is for people to celebrate their friendship by sending cards to each other.
History of International Friendship Day
At the same time, it also gives the message of strengthening friendship. After some time no one remembered this day. However, in 1998 Winnie the Pooh was named the World Friendship Ambassador to the United Nations. After that, in April 2011, the United Nations officially recognized 30 July as International Day of Friendship.
This day is celebrated in most countries on the first Sunday of August. This day was started to honor the beautiful relationship of friendship.
The day is celebrated by organizing activities that increase education and public awareness. Also, this day is celebrated according to the culture and other appropriate circumstances or customs of the national and regional communities.
Why is Friendship Day Celebrated?
Friendship Day is celebrated to strengthen friendship further. Through Friendship Day, we express our love and respect towards each other. Celebrate Friendship Day by giving gifts to each other and party etc. and strengthen the foundation of our friendship.
Friendship is the most beautiful feeling in the world. Friends are the most beautiful gift in the world which makes our life happy. At the same time, friends are the companions of our sorrows and pains. If anyone feels after a parent, it is a friend. International Friendship Day is celebrated in the memory of friendship.
How to celebrate Friendship Day?
This day is celebrated every year with friends exchanging gifts and planning outings with each other. In India, people celebrate this day by giving each other colorful friendship bands and flowers.
If you have a friend, then you can make him happy by seeing a good gift on the occasion of Friendship Day.
Apart from family, there are only such friends with whom we can spend our expressions. Good friends are like our family members to us. If you have a good friend then never let him go away from your life.
At Last,
Friendship Day is celebrated to strengthen the bond of friendship. On this day everyone celebrates their friendship with their friend.
Also read:
Do share this article with your friends so that they can also know about this special day.