With the advancement of technology and the production of a humongous amount of data, the requirement of data scientists has multi-fold in recent years. When big data emerged with the need to process enormous volumes of data, data science became increasingly popular with many career opportunities. For example, one of the key uses of artificial intelligence is data science, which enables businesses to draw conclusions from data & take action based on those insights.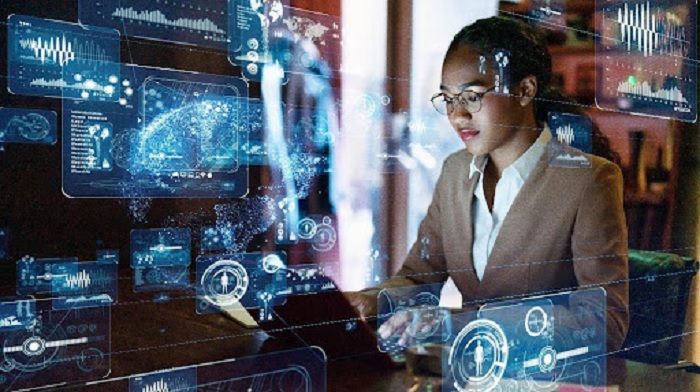 Data science has been the hottest profession of 21st century, with lucrative incentives. Today the importance of data and its future can be anticipated by the amount of data generated daily for storage and distribution. However, extracting and harvesting useful data is like looking for a needle in a haystack.
Data science asks for combined practice and knowledge of mathematics, statistics, computing algorithms, advanced analytics, artificial intelligence (AI), and machine learning to extract useful insights for better organizational decision-making.
But with high pay and popularity, there's cut-throat competition in this field, so you must take online data science courses to get an edge over other upcoming data scientists. This article will cover how you can ace your career with the best online data science courses.
Skills required in data science
The demand for data scientists has increased dramatically in a decade. Whether you are refining the process of product development, customer retention or digging deep to find new business opportunities or want to grow, sustain and stay ahead of the competitor, a data scientist is a must for your business.
So, if you are planning to pursue your career as a data scientist, you must have some basic skills in both technical and non-technical spaces for a lucrative career:
Technical skills
Machine learning
Deep Learning
SAS, Hadoop, Spark, and certification of analytical tools
Programming skills like Python, Perl, C/C++, Java, and other languages
Big Data, Artificial Intelligence
Data Visualisation, Data Wrangling
Non-technical skills
Mathematics
Statistics
Data Intuition
Strong Business Acumen
Good Communication Skills for Dealing with Clients
The above skills are a must for a successful career in data science. You can sharpen your knowledge with best online data science courses. The below section will cover the courses you can opt for in data science.
Most data science jobs of the 21st century
A career in data science is diverse, with several opportunities for freshers and experienced seekers. The demand for data scientists is increasing in major sectors like FMCG, logistics, IT, etc. According to the study, Google, Amazon, Apple, Microsoft, and Facebook have employed 50% of total data scientists to extract useful information from user-generated data. Therefore, data scientists and analysts are our generation's most popular career choices. Following are the popular data science job opportunities for freshers:
1. Data Engineer
Data engineers are the backbone of the organization. Data engineers create, manage, and design a sizable database. Also, they are responsible for constructing data pipelines, facilitating proper data flow, and ensuring that the data reaches the appropriate departments whenever required.
A data engineer must collaborate with other data specialists to share insights into a humongous amount of data for better decision-making. In a nutshell, a data engineer must use data visualization to communicate his insights to the business and support organizational growth.
2. Marketing Analyst
They are well-trained to assist organizations' marketing divisions by analyzing the data and suggesting the best product to build. In addition, marketing analysts assist companies by analyzing customer satisfaction reports and giving insights into which product is doing well & what strategy they have to follow for better business outcomes.
3. Machine Learning Engineer
A machine learning engineer's primary role is responsible for all the automated data analysis processes. In addition, to track system performance and functionality, they create and implement machine learning systems and run machine learning tests to study and improve data analysis.
4. Database Administrator
The organization's database system is maintained to function properly by the database administrator. They create backup and recovery plans for managing and storing data safely and securely. You can also say they are solely responsible for the day-to-day functioning of an organization's database system.
5. BI or Business Intelligence Analyst
A business intelligence analyst team or a person is responsible for analyzing the huge volume of data generated by the companies to maximize their efficiency and generate more profits. They have technical knowledge and act as a bridge between business and IT.
6. Data Architect
The role of a data architect is one of the most important ones in data science. An organization's data management system is designed, created, and maintained by a data architect. All the tasks to cater company's database requirements.
Above were the job after getting the best online data science courses. If you want to become a data scientist, you have the following.
Want to become a data scientist?
If you are planning to become a data scientist, then you must have the following:
A bachelor's degree in data science or any related field.
A certified course or certification as a data science.
Expertise or background in mathematics and statistics can also give you an edge over other candidates.
You can still look for a data science job if you are from a different field or have never written code by practising the right path.
You can get easy-to-understand study material with helpful mentors that will assist you in your journey. Manipal Academy of Higher Education (MAHE) offers students a comprehensive course on online Master of Science in data science via Online Manipal.
The institute is one of the top academic institutes in the nation and has earned a NAAC A++ rating. Instructors at MAHE are subject matter experts with years of experience.
After completing the course from MAHE, you will be confident and ready to participate well in the industry and earn a lucrative job.
So, what are you waiting for? Enroll yourself today at online Manipal and get your desired job.