Security has become so crucial in this technologically advanced world that the need for ethical hackers and penetration testers has grown exponentially. No matter how many security measures companies put forth, hackers always figure out a way to break through the security walls. This is why it has become essential to hire professionals that will not only build better security systems but also think like hackers and put the systems to the test.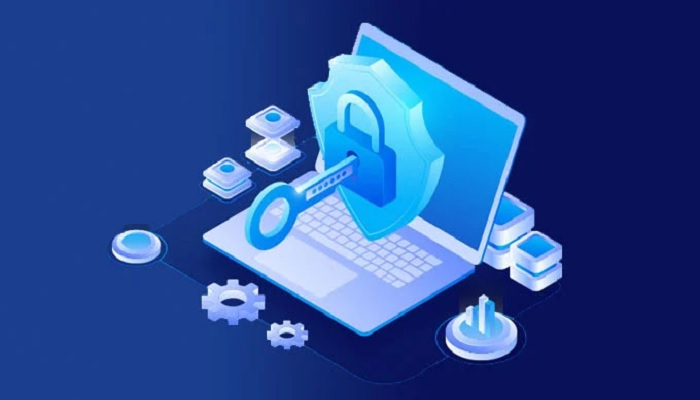 Let's understand the concept of penetration testing and how to get the proper certification.
What is Penetration Testing?
Every company has a firewall that maintains security and acts as a defense for the software networks. When a hacker is trying to get into a system, they try penetrating this wall. So to ensure that these hackers fail to penetrate the system, security professionals known as penetration testers carry out the penetration testing process. Getting a penetration testing certification helps you understand the networks better and gives you the right skills to handle an emergency breach.
Penetration testers are ethical hackers that use their hacking skills to try and break into a system. Their primary responsibility is thinking and acting like hackers to prevent real hacking.
Top 5 Penetration Testing certifications
To start a penetration hacking career, you need the right skills. Furthermore, getting a certification is the best way to gain all these skills.
Here are the most in-demand certifications:
1. Certified Ethical Hacker
Getting any certification from the EC-Council will open up great opportunities for you in the tech and cybersecurity field, but this certification is the most fundamental. The Certified Ethical Hacker, also known as CEH certification, is a course that teaches you to become a hacker legally and ethically.
Join a course that prepares you for this examination, and once it is done, you can directly apply through the course or the official EC Council website. Having experience in the information security field helps clear the examination with a better score.
2. Offensive Security Certified Professional
Instead of becoming a penetration tester, if you want to master the subject and train fellow professionals, this is the certification exam for you. Ideally, this certification is for professionals who have worked in the cyber security field for years before and are now ready to pass on their knowledge to those just entering the industry.
Practicing pen testing is essential if you want to get this certification. The examination you must clear to get the Offensive Security Certified Professional certification is a 100 percent practical examination. It's a 24-hour exam in the form of a real-world scenario stimulation.
3. GIAC Defending Advanced Threats
The other side of the offensive coin is defensive security. The GIAC Defending Advanced Threats is a certification that trains professionals in all aspects of cyber security. Nevertheless, as the name suggests, it focuses more on the defensive side, focusing more on preventative methods.
A penetration tester with this certification is expected to work with advanced-level threats and prevent hacking during data transfer between organizations or networks. This examination is tough, and one must score at least 70% in the given 2 hours.
4. PenTest+
CompTIA offers the PenTest+ certification, and experts create it for individuals who want to advance their skills and knowledge. You need to be good at analyzing the security of a system and figuring out the weak points. You will also be tested for your ability to create innovative solutions for cybersecurity problems.
Looking over the maintenance of the system and responding quickly to common breaches are the primary responsibilities of a professional cybersecurity tester after getting the PenTest+ certification. The best time to apply for this certification is after getting basic penetration testing certifications like CEH or CPT.
5. EC-Council Certified Security Analyst
Another EC Council certification is the Certified Security Analyst certification, also known as ECSA certification. Depending on your level of expertise in penetration testing, you can choose from the levels of this certification. One offers moderate difficulty, and you can clear this examination with basic practical knowledge. The other level is more challenging to clear, and you need more expertise than an average tester to clear this one.
Level one is a 4-hour examination with 150 questions to answer. Level two is a 12-hour practical exam that will test your skills live. However, no matter which level you choose to give, this is an advanced level certification and will make you stand out from the crowd.
15 tips to get Penetration Testing Certification on the first go

Many of these certifications require you to have prior knowledge and experience. If you want to clear the examination on the first attempt, we have some tips for you.
Here are the 15 things you should do to not only clear any penetration testing examination but also build yourself a career as a pen tester:
Our first tip to you is to conduct a self-analysis. This includes figuring out whether you want to do this job in the future and envisioning yourself in this role.
Get basic knowledge about penetration testing and understand the roles and responsibilities.
Learn some basic programming and coding techniques. You will be dealing with computer systems daily, so you need to know to program.
Get proper education, whether a bachelor's degree in computer science or equivalent.
Draw a career path. Decide how you will enter the cyber security field and figure out where you want to work the most.
Look for an internship. It's beneficial if the internship is in the field you would like to be in.
Apply for a proper job. Most certifications need years of experience in the field, so it is always better to have that.
Do an online course. Instead of directly applying for the examination, get professional training first.
Get certification once you are confident that you can clear the exam schedule your examination.
Gain more experience. Once you have the certification, you can pave the way for success.
Keep updated with the technologies and new advancements among hackers.
Look for career opportunities and advancements in various industries.
Start building your innovative security system.
Focus on building your brand at this point in your career.
You can either look for advancement opportunities or reach a position where you start training others.
The certification process differs from one provider to another, but most of the time, it will include a series of online tests and an in-person proctored exam.
Some companies offer certifications independently, while others have partnerships with other organizations that offer the same skill set but may be more recognized. Becoming a penetration tester is a great idea, as many organizations are already looking to expand their security teams.