Ray tracing is a rendering technique that has been around for decades, but only recently have advancements in technology made it possible to use in real-time graphics. It is a method used to realistically simulate the way light behaves in the real world, and the results are nothing short of stunning.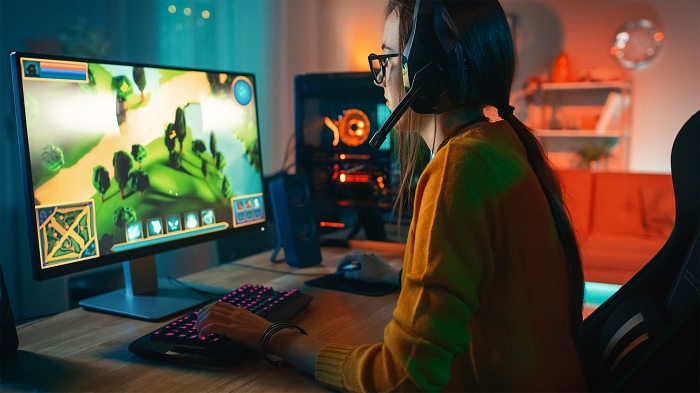 This technique is rapidly gaining popularity in the gaming industry, and for good reason. Ray tracing offers gamers a more immersive and lifelike experience, and it has the potential to revolutionize the way we play video games.
What is Ray Tracing and How Does It Improve Your Gaming Experience?
What is Ray Tracing?
At its core, ray tracing is a way of simulating light in 3D environments. It works by tracing the path of light as it bounces off of objects in a scene, and then calculating the way that light interacts with the objects it encounters. The end result is a much more realistic representation of light, shadows, reflections, and other important visual elements in a game.
How Ray Tracing Works
Ray tracing begins by tracing a "ray" of light from the camera or the eye of the player, out into the scene. The ray is then calculated as it interacts with objects in the scene, bouncing off of them and changing direction. This process continues until the light reaches its final destination, such as the floor or a wall.
Each time the light interacts with an object, the color and brightness of the light are changed based on the properties of the object it encounters. For example, if the light encounters a red wall, it will take on a reddish hue. If the light encounters a reflective surface, like a mirror, it will be reflected and continue on its path.
Benefits of Ray Tracing
There are several benefits to using ray tracing in video games, including:
More Immersive and Realistic Graphics
One of the biggest benefits of ray tracing is the huge leap in visual quality it provides. Ray tracing provides much more realistic lighting, shadows, and reflections, making the game world feel more alive and immersive. This is especially noticeable in games with large, open environments, where light and shadows play a major role in setting the mood and atmosphere.
Improved Performance
While ray tracing is a resource-intensive technique, it has the potential to actually improve performance in some cases. For example, in games where traditional lighting techniques result in a large number of shadows that need to be rendered, using ray tracing can significantly reduce the number of shadows that need to be drawn, which can lead to improved performance.
Better Anti-Aliasing
Anti-aliasing is a technique used to remove jagged edges from objects in a game. Ray tracing can provide better anti-aliasing than traditional techniques, as it more accurately simulates the way light interacts with objects in the scene. This results in smoother, more lifelike images.
What Games Support Ray Tracing?
At the time of writing, there are a growing number of games that support ray tracing, including popular titles like "Control" and "Cyberpunk 2077" as well as everyone's favorite Minecraft, for which you can get a cheap Microsoft Minecraft account. The list of games supporting ray tracing is constantly growing, and it is likely that most major releases in the future will include support for this technique.
How to Enable Ray Tracing
To enable ray tracing in a game, you will need a graphics card that supports this technology. NVIDIA and AMD both offer a range of graphics cards with ray tracing capabilities, and you will need to choose a card that is compatible with your system. Once you have the right hardware, you can enable ray tracing in the graphics settings of the game you want.