Atrangi Re Review: This film has all the colors that entertain. Sara Ali Khan has never looked better than this. If you want to say goodbye to 2023 with good entertainment, the film will support, because this is amazing movie. First of all there is a story in this film. That basic thing, with which you either go to the cinema halls or turn on the screen. Atrangi Re brings to you a story that has romance, emotion and drama too. Everything, as can be seen with family.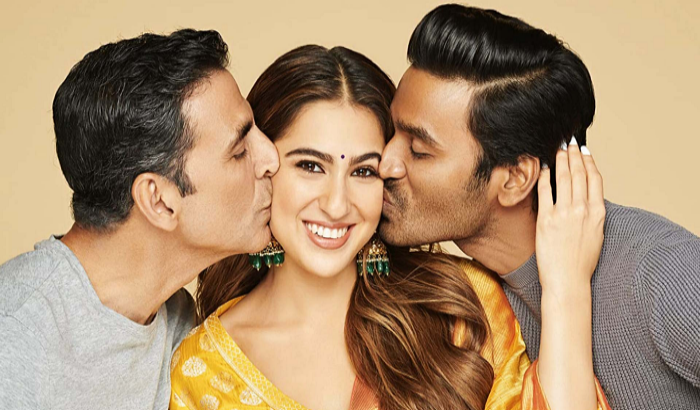 You can celebrate Christmas holidays with this film released on Disney Hotstar. May you welcome the coming year. After a long time, such a film is in front of you which entertains without any agenda. The work of the entire team with the film's writer Himanshu Sharma and director Aanand L Rai is commendable.
Atrangi Re Review: Sara-Dhanush and Akshay dominated the film, a unique love story
In recent years, cinema has lost its spontaneity and writers-directors have to find issues for the story. There man and humanity are left behind. Then entertainment becomes a second thing. But it is not so in Atrangi Re. You connect with the characters of the film within minutes. Your interest naturally awakens as to what will happen next.
Relationships that get back on track after faltering in Aanand L Rai's cinema have an important role. It is so here too. The film begins in Bihar, where Rinku Suryavanshi (Sara Ali Khan) is forcibly married by his maternal grandmother (Seema Biswas) and other relatives to Tamil-speaking Vishnu (Dhanush) from Delhi. This is a prank marriage, in which the boy is taken away for marriage.
Returning to Delhi with Rinku, Vishnu tells that after two days he is going to get engaged and it will be a love marriage. Rinku says that it is good because she is in love with someone else. The name is Sajjad Ali (Akshay Kumar). For Sajjad, she has run away from home 21 times in the last fourteen years and was caught every time. It is decided that if Vishnu gets married then both will go on their respective paths. with your favorite companions. But the question is whether this can happen.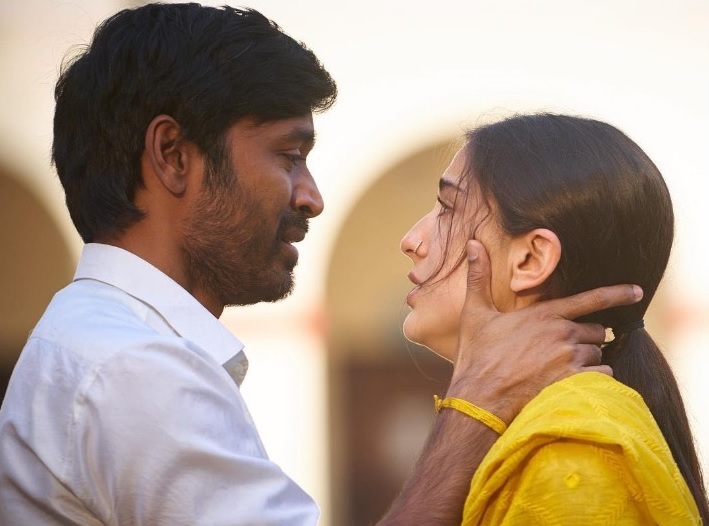 The beauty of the film is its characters. Sara Ali Khan is the typical desi girl here. are at the center of the whole story. Everything is around him. He has done full justice to his role. She can hope that the magic that Aanand L Rai's Tanu Weds Manu did in Kangana Ranaut's career, this film does for her. There are layers to Sara's character here and she has lived them on different levels through acting.
His dance on the song Chakachak creates a different effect. Dhanush is a brilliant actor and here he lives up to his mark. Whether it is a matter of love or comic timing, he does not miss. The good thing with Akshay Kumar is that he has played it, understanding the urgency of his role in the story. This flexibility makes an actor's career life-line longer. Ashish Verma has played his role firmly as Dhanush's friend. Music by AR Rahman and lyrics by Irshad Kamil make the story melodious. After a long time in a film, all the songs are like listening and humming. After a long time, Rahman is in full form.
Atrangi Re is full of romance, emotion and drama. Aanand L Rai has maintained the grandeur of cinema here. Camera work and editing are good. After the failure of Zero, Rai is here again in the old rhythm. The same thing can be said about the writings of Himanshu Rai. He has put an interesting twist in the story, which humanizes the film by elevating it from romance and drama.
Here you can watch Antrangi Re Movie Trailer.
It is certainly that he has given priority to the mind over the heart of the hero. Especially in the last part. Otherwise, watching the middle part of Atrangi Re reminds you of Kamal Haasan-Sridevi's classic film Sadma for a long time. Compassion like that movie is missing here. Compassion is the highest human value. It is at this point that Atrangi Re is left behind by director Balu Mahendra's shock in 1983. As long as you think about the slightly harsh looking hero, Atrangi Re moves on and you don't want to spoil the fun either.
Akshay's character as Sajjad and Rinku's love for him is the thread in which this film looks like pearls. Sajjad and Rinku are remembered by the audience amidst the story of Vishnu and Rinku. You can be happy that 2023 can be bid farewell to memories of a good film.